Spring into Home Maintenance with Foundation King!
7 MUST-KNOW SPRING 2020 HOME MAINTENANCE TIPS    
Spring is a beautiful time of the year– the sun is shining, temperatures are warming up, and the plants are blooming. 
For homeowners, the onset of spring marks the start of  home repairs and maintenance in order to keep your home and property in tip-top shape.  There are lawns to mow, gutters to clean, landscaping to be done, drains to unblock, and other general home maintenance tasks to stay on top of. So how do you go about it?
To make your work a lot easier, check out this list of home maintenance tips to consider: 
Check Your Gutters
In anticipation of the rainy season, inspect your gutters for any accumulated debris and clean them. Make sure your gutters aren't leaky or loose. Also, ensure that the downspouts drain water away from your foundation, crawl space, or basement. This will safeguard your home against foundation flooding problems.
Prepare Your Landscape
After a long winter without cleaning, your yard will need some work to get it back in shape.
Keep in mind that this is not your usual landscaping routine. The priority here is to protect your home from water damage while enhancing the looks of your lawn. As such, you need to plan all your landscaping activities with your home's foundation in mind.
If you have surface drainage systems, unclog them and check for any breakages. You might also want to construct new waterways or redirect existing ones away from your home to avoid foundation issues.
If there are any holes or depressions on your lawn that might cause water stagnation, fill them up or hire someone to do it. Don't forget to mow your lawn and cut down the excessive foliage around the house. Shrubs and tall grass increase water retention, which allows the groundwater to seep into your foundation.

Inspect Your Home for Foundation For Cracks
While not all cracks spell trouble, it's important to have them checked out by a foundation contractor. Cracks have different causes, and hiring a professional will help you establish the root cause and schedule the right type of foundation repair.
When hiring foundation inspection contractors, be sure to check out their reputation by looking at their company's customer reviews  to ensure they have the testimonials to back up their work. At Foundation King, we have a team of dedicated professionals who can accurately diagnose your foundation issues and give you the best plan of action to keep your foundation solid. 
Check Your Lawn Equipment
After a season of hibernation, chances are your lawn equipment won't start right away. The lawnmower, in particular, is a usual culprit of sluggish starting after prolonged periods without using.
To fix this problem, change the gas in your mower. If this doesn't work, try cleaning or changing the spark plug. To avoid such complications in the future, empty your mower's gas tank before storing it for a long time.
Inspect Your Roof
Winter often damages roof shingles, so you might want to inspect them to determine if repairs are necessary. Look out for loose, cracked, and buckled shingles. Also, examine the flashing around skylights, plumbing vents, and chimneys. If repairs are necessary, hire a qualified contractor to do it.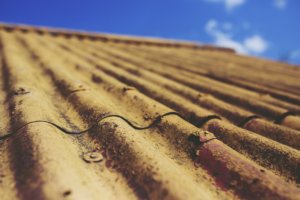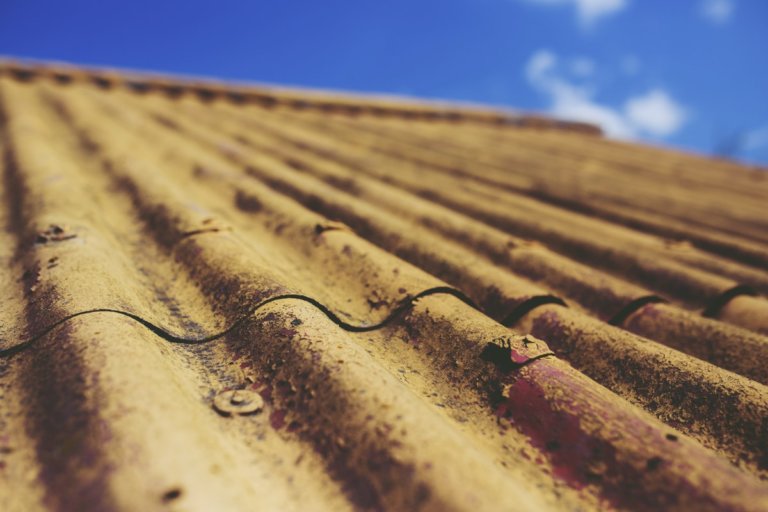 You might also want to wash debris off your roof. When doing this, avoid using power washing because it damages roofing materials. Damages resulting from this kind of washing can void your roof warranty, although this depends on the terms and conditions of your manufacturer's quality guarantee.
The best way to wash your roof is to use under-the-sink cleaners. These will safely remove any molds, excess dirt, and any other debris that can weaken your roof.
Clean Vents, Filters, and Drains 
With all of the pollen and dust that comes with springtime, it's a good head-start to start the season off with fresh filters, and drains. This is a project that will have you addressing areas and appliances both inside and outside your home. Not only should you be sure to do a thorough cleaning of your outside gutters (having clear cutters will drastically help reduce the chances of foundation flooding), but you should also take a look at other areas of your home that have vents, filters or drains to change them out as well. These can include: 
Change out your air filter
Clean your dish washer filter
Unclog and clean out your sink, shower and disposal drains
Clean air vents/air ducts
Repaint Exterior Surfaces
When the weather is mild, it's a great time to look at what exterior surfaces should be repainted. This can include your house itself, or simply a fresh coat of paint on your front door. Going into the spring and summer months with new paint can refresh the look of your home dramatically, and is especially great to do if you plan on selling your home as well. While you paint, you should be sure to keep a lookout for cracks that might indicate a larger issue with your foundation.

Similarly, you should keep your indoor walls looking fresh and trendy as well – a great option to consider is peel and stick wallpaper, a method that allows for easy application of wall murals that are perfect for those who like to change styles often, or for those who rent their homes. Paying close attention to your interior walls is also a great way to keep a lookout for cracks that could also indicate foundation issues.
KEEP YOUR HOME IN GOOD SHAPE ALL YEAR ROUND
It's extremely important to keep your home in great condition all year round. This will retain your property's value and prevent the development of bigger issues such as cracking, sinking and settling. This is especially true for homes in the Kansas City  area, where heavy spring rains and fluctuations in temperature can cause all sorts of trouble during the spring season. 
If you have any home foundation repair and maintenance needs, don't hesitate to contact Foundation King for a FREE foundation repair estimate.